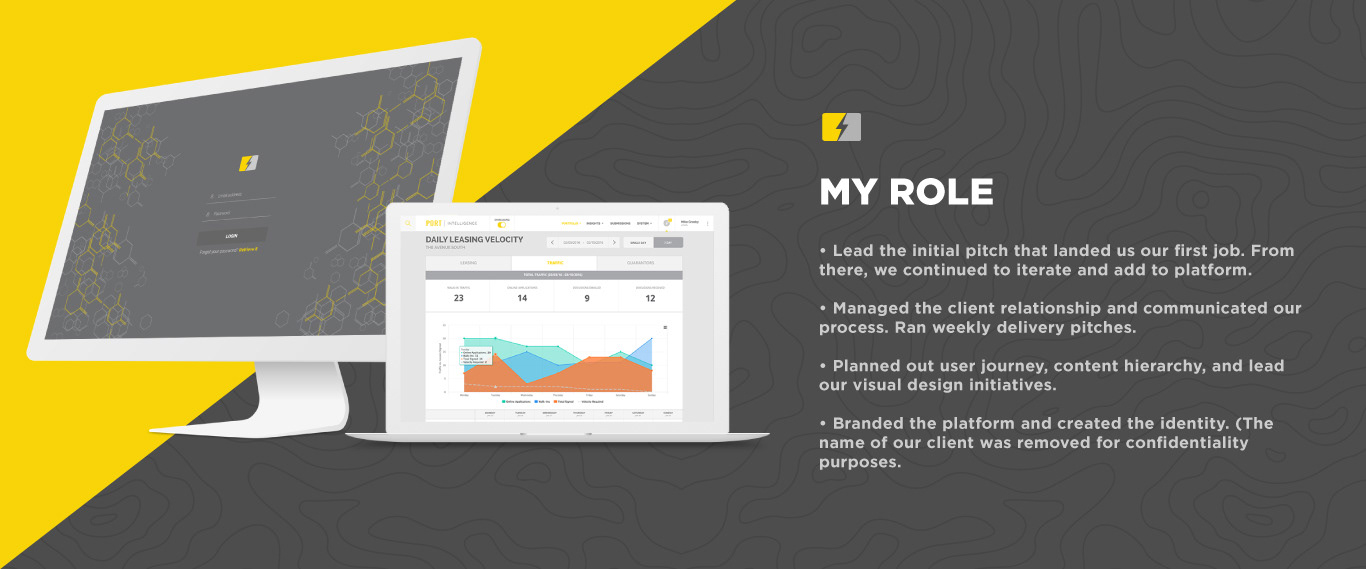 • Created custom proposals (Adobe InDesign) for new features and modified working agreements
• Facilitated user tests on new staging features to optimize the user experience and make sure our users were happy using our platform. Learned their processes and business model to better design a system that would be intuitive and eradicate their operational "bottlenecks". 
• Designed in a sprint based, agile delivery schedule working closely with the development team to QA features, changes, and bug fixes before we merged them to the live site. 
• Designed presentations for their annual conference with national employees and top investors
• Created print collateral and branded documents to showcase their intelligence system and educate users. 
I worked with this client for over two years. This is the project that I am most proud of. By the time we were done, we had almost every one of their departments on the dashboard.