• Track progress & mastery data that matters most to your school.

• Real time data analytics across schools, classes and students to provide consistency, precision, and agility in the decision-making process
• Valuable Pre/ Post Test data to impart predictive analytics as it relates to student performance
• Sector tags for accelerated learning, special ed, bilingual students and classes to disaggregate relevant data
• Exportable reports specialized for each student to send home to parents and track performance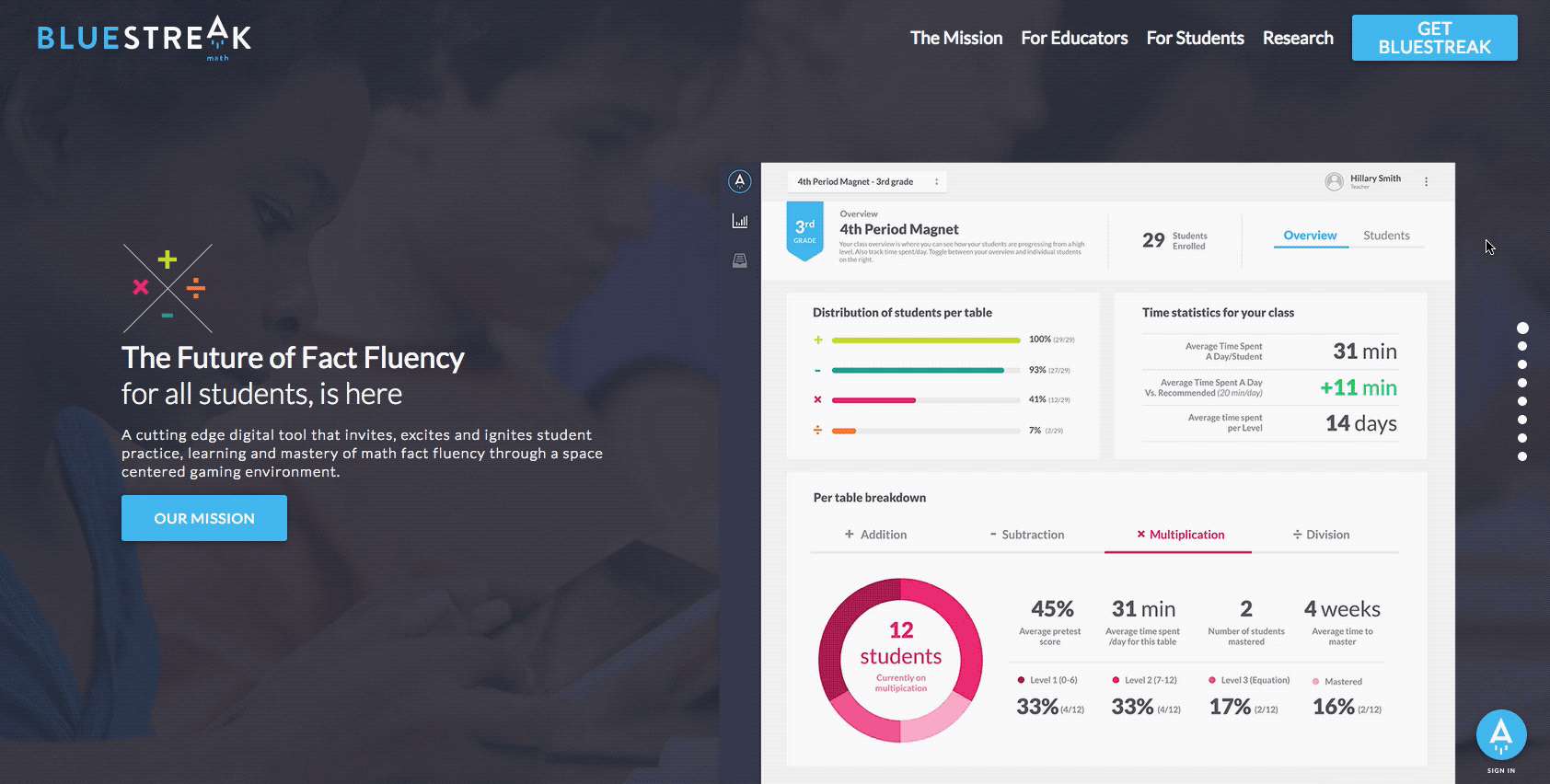 GAMING EXPERIENCE - PROMO VIDEO
Below is a video traveling through the multiple gaming environments. Students progress through the four math functions (addition, subtraction, multiplication, and division) until they become "fact-fluent" in each. Students are able to customize their characters, practice facts, and see which problems they got wrong. Each level includes a timed pre and post tests to benchmark their performance. If a student passes a post test, the system will generate a BlueStreak PDF certificate that their teach will print out for them.